3rd SOLUTION WEB DEVELOPMENT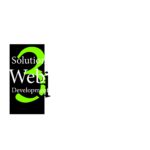 Business Name:
3rd SOLUTION WEB DEVELOPMENT
Short Business Description:
3rd Solution Web Development is dedicated to providing services of web development and design, graphic design, digital marketing, and user research to freelancers, startups, small businesses as well mid-size businesses. We understand that these services are vital to the small business community. That is why we offer these services under one roof. The small business community is not searching for these services at different organizations. We do it all to make life and work balance easy for the small business owner so that you stay on top of your game while growing your small business to gain more revenue.We know and understand that you are a small business owner and you don't have the time or energy to handle all of that. These services we believe are essential to every business within the small business community or for any business.
Long Business Description:
Send Message to listing owner
Listing Title: 3rd SOLUTION WEB DEVELOPMENT